43
Years+
Combined Expertise
16,000
+
Successful IVF & ICSI Procedures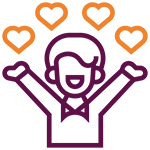 India's 1st Independent NABH Accredited IVF Centre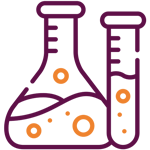 State of-the-ART IVF Lab
Pre Genetic Testing
Foreign Trained Doctors
Pioneer in IVF Technology
ESHRE Certified Full Time Embryologists
Advanced Technology & Infrastructure
Most Ethical and Transparent Practices
All Facilities Under One Roof
International Patient Services
Infertility Counselling
Care and Transparency
World Class Technology
Ferticity Fertility Clinics, Delhi
Ferticity Fertility Clinics is the best IVF and infertility treatment centre located in Malviya Nagar, South Delhi. With our world-class labs, infertility experts and most ethical practices we aim to make your dream of experiencing parenthood come true. The warm, tidy and welcoming atmosphere of our centre will make you feel right at home.
The need for personalized care and treatment for infertility management varies from a person to person, and that's why we at Ferticity Fertility Clinics focus on providing a comprehensive evaluation of couples seeking fertility treatments to provide you with the best treatment that is tailored for you. We bring the best of clinical expertise with a vast pool of experience and high-end technology for couples and help them progress from "Exception to Conception" and this is what we as the best IVF centre in South Delhi aim for.
Our reputation thrives with the strength and experience of our clinical team which provides continuity of care to the patients beginning with the first consultation that extends to the completion of the treatment cycle. Our clinical team customizes treatment protocols for the patients and performs all required diagnostic tests, ultrasounds and IVF procedures. The journey to parenthood is a partnership truly shared between the patients, doctors and the staff by providing tenderhearted care at every step of this beautiful journey. Through assisted reproductive technology like In-vitro fertilization (IVF), we have helped over 40,000+ couples around the world. We are proud to provide fertility treatments for patients around the world with the highest success rate in the field at affordable costs.
Need An Emergency Help?
Call Us!
+91 9910 1206 74